Graco

Graco – Worldwide Leaders In Fluid Handling.
Graco products provide state-of-the-art fluid handling equipment for users around the world. We have a very intimate knowledge of Graco pumps and products and are able to fit your needs with the proper equipment based on the fluids you are handling and the variables involved.
JM Pump & Supply provides the best Graco chemical pump set ups service in the region! We pride ourselves on providing the most reliable rebuilds.
This setup allows lots of chemical to be injected but still give the system lots of off time to keep the battery bank fully charged during these short, northern Wyoming winter days! Our systems provide simple time on time off applications or are fully automated with flow verify, have take level monitoring, remote operating and more! We can control, change and monitor flow-rates, tank level, fluid pressure, battery voltage and more all from your phone or computer. These are great systems that will optimize your chemical treatment.
Solar Powered Graco Multi-Point Chemical Injection Systems
Our solar powered Graco Inc Multi-Point Chemical Injection systems come pre-assembled and loaded on a trailer for our great customers!
And our customer service is second to none! Don't believe us? We will prove it – just to try us out.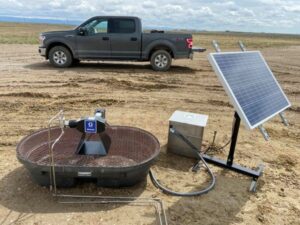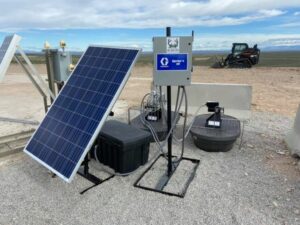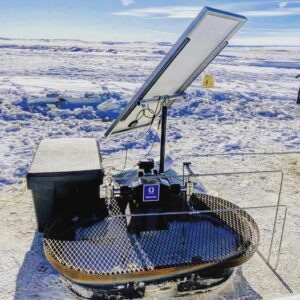 Interested in learning more or seeing these in action with a free 90 day trial?
Call 307-250-7478 or contact us about your chemical injection needs today!