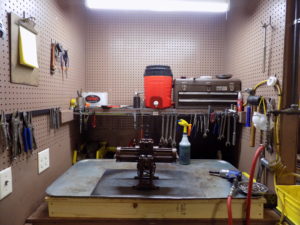 We service and repair absolutely every industrial pump and valve that we sell. We also service many brands that we do not carry. Everything from diaphragm (like Sandpiper AODD), circulation and injection pumps to manual and gear driven valves. If you have something that needs service contact us and we will get you a quote and figure out a way to get your equipment to our repair facility if you can't bring it in.
In this business reputation is everything, and we know how important it is to have reliable equipment the first time every time. At our industrial pump shop, each and every pump and valve that leaves our doors has gone through a rigorous testing process and been inspected for quality control and comes with a standard warranty. We know there is nothing more frustrating than having to wait on a part, which is why we guarantee a very quick turn around time.
We offer pick up and delivery service to all of our customers, so if time is an issue we can help with that. We will do everything we can to be sure you have reliable pumps when you need them and we are available 24 hours a day, 7 days a week.